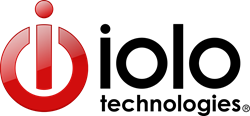 Los Angeles (PRWEB) December 12, 2013
iolo technologies, recognized globally as the leading source for innovative computer optimization technology, today unveiled version 12.5 of its flagship PC performance optimization software. System Mechanic 12.5 includes new LiveBoost Technology, an exclusive feature designed to tune and optimize CPU, RAM, and storage drive resources in real-time. LiveBoost is comprised of three primary components: OptiCore, RAMJet, and AcceleWrite, and works transparently to eliminate multi-tasking lag and increase a computers overall responsiveness.
As the worlds leading PC optimization software, System Mechanic has been used by more than 45 million people to keep nearly 80 million computers in optimal condition since 1998. To date it is the most widely awarded and best selling product of its kind throughout North America, Europe, and other global markets.
For over fifteen years iolos has been committed the innovation and development of technology that keeps computers running at full potential. With the release of System Mechanic 12.5 the company continues to pioneer unique approaches to maximum PC performance. New features include:


LiveBoost Technology: The ability of a computer to respond quickly to the operating system and the programs it runs is based on a critical triangle of components: The Central Processing Unit (CPU), RAM and the Storage Drive. If any of these components are compromised, the entire performance chain is affected. New LiveBoost Technology automatically keeps the key elements of responsive computing optimized in real-time so a PC is always ready for action:
o