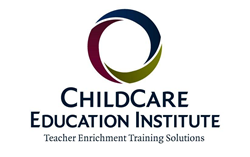 Duluth, GA (PRWEB) June 11, 2014
ChildCare Education Institute (CCEI), a nationally accredited distance training institution dedicated to the child care industry, is proud to announce a professional development partnership with Beckers School Supplies.
Effective immediately, Beckers School Supplies is an official distributor of CCEI Professional Development subscriptions. CCEI center-based and individual subscriptions will now be available for purchase through the Beckers School Supplies website. These subscriptions provide access to 100+ online child care training courses in English and Spanish to meet state licensing and Head Start requirements.
Beckers School Supplies is a dependable and well-respected advocate of early childcare education, said Maria C. Taylor, President and CEO of CCEI. This partnership offers another avenue for CCEI to provide quality training to the early care and education industry.
Beckers School Supplies shares CCEIs commitment to the childcare industry. Beckers provides schools, child care programs, and other educational facilities with quality educational materials, furnishings, and equipment. Beckers offers convenient shopping on the web, through their catalog, or at any of their 8 retail stores located throughout PA, NJ, and DE.
According to George J. Becker, president of Beckers School Supplies, this new partnership is a great step forward for the company. Our customers have come to rely on Beckers for quality products and superior customer service and they now will have access to first-rate professional development through these online training courses. As our customers learn about best practices and the latest research in the field, they become better consumers and we become a better company!
About CCEI
ChildCare Education Institute